Tips for Navigating Multi-State
Living Arrangements with Your Pet
By Mike Nicholson
Photo Credit: Pexels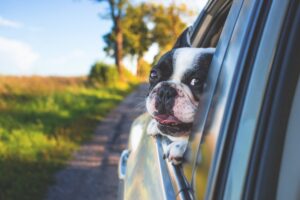 Multi-state living situations can be complicated. Whether you consider yourself a snowbird who spends the winter months in sunnier states or you need to travel between two homes for work, staying organized is key to making this arrangement work. And if you have a pet, you'll need to take extra precautions to minimize the disruption to your furry friend's routine. Here are some tips from Pawstalk Animal Communication & Reiki to help you save money, stay organized, and keep your pet happy when you live in two different places!
Keep Both Homes Stocked with Pet Supplies
The last thing you want is to arrive at your second home just to realize you forgot your pet's leash and harness at your other house. Keeping both homes stocked with pet supplies will ensure you always have everything you need to care for your pet while enabling you to pack light and avoid stressful travel days. Invest in a cat tree, pet beds, clippers, food and water bowls, favorite toys, and for the doggies in particular, shampoo, training supplies and a crate (if you use one). 
Be sure to read customer reviews before purchasing pet products online. Even better, look for unbiased reviews from animal professionals to ensure the products you buy will support your pet's health and safety. Start your product research with this free resource for pet lovers! You can see my personal recommendations here: https://pawstalk.net/pet-products/
 Find a Great Pet Insurance Policy
 Pet insurance is always a good investment, especially if you'll be traveling across the country with your pet on a regular basis. Since you live in more than one place, you can save money by purchasing pet insurance in the state with the cheaper options. Just make sure your policy will cover your pet in your other home as well! Besides comparing the cost of pet insurance in each of your home states, be sure to shop around to find an insurance company offering the coverage you need for the best possible price. (Although I don't recommend Trupanion, having had a terrible experience with them, my current favorites are Pet's Best, Healthy Paws, and Embrace.) Check now only for the best price but for items that fit your needs. Some offer holistic options, others dental cleanings and such. Read the fine print. (We are currently with Pet's Best.)
 Look for Other Ways to Control Costs
 Doing your research can help you save money on more than just pet insurance. Another way to reduce the expense of living in two different homes is to pay for streaming services that move with you instead of subscribing to cable TV in each home. Or, if you find that you tend to eat out a lot when you visit your second home, consider stocking up on nonperishables and freezer-friendly items so you always have ingredients on hand for a quick, affordable meal. 
 Make a Pet Travel Plan
 If you relocate to a warmer state in the winter, make a travel plan to keep your pet safe during your annual relocation. PetRelocation explains that unpredictable winter weather can pose a few safety issues for your pet, so it's important to be flexible with your travel dates. Also, be sure to talk to your vet about what you can do to make travel safer for your furry friend during the colder months. 
 Budget for Cost of Living Differences
 Costs for things like healthcare, home services, food, and insurance can vary widely from state to state. Be sure to account for the cost differences when creating your household budget. Here are a few examples of costs you can expect in different cities:
Two last things not to forget: Be aware that it is possible to prepare your dog or cat (or horse, rabbit or other) for their journey, which is sometimes very stressful. You can do this by having Pawstalk Animal Communication, or another animal communicator, speak with your animal to explain to them step by step what their trip will entail, so they will be mentally and emotionally prepared for the journey.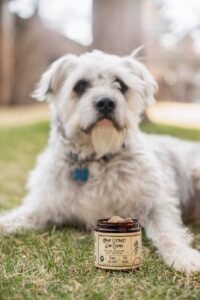 You can also consider giving your animals Tryptophan before the trip if they get highly stressed traveling. Tryptophan is a naturally occurring amino acid in both animals and humans. At the right dosage, it doesn't knock them out, but works on the same part of the brain as anti-depressants do, raising the serotonin level, but without all the side effects of prescription drugs. 
There are many different animal specific supplements with tryptophan in them, my favorites are RX Vitamins Nutricalm Liquid and Tomlyn Calming Treats for cats and dog, which I get at Chewy. It's not a bad idea to try them out first, before you leave, so you know which brand and dosage works best for your animal. (As always, it's a good idea to check with your vet before giving any supplements.) 
Living in more than one state presents a few significant challenges, including financial concerns and travel logistics. When you have a pet, this living arrangement can feel even more complicated. Plan ahead by keeping both homes stocked with pet supplies, investing in a good pet insurance policy, and creating a household budget with your state-specific costs in mind. ?