Evidential Mediumship & Tarot

Lisa Larson speaks to your loved ones in spirit
In addition to being an animal communicator, I am a psychic/medium, tarot reader and spiritual advisor.
I started reading the tarot and doing psychic work when I was 16 years old. Tarot was my first psychic love. It's symbolism and connection to the divine has served me well as a jumping off point for all of the work I progressed into such as animal communication and Evidential Mediumship.
I began talking to the other side when I heard a call in my heart and in my head. My initial training was with the fabulous author of "So You Want to be a Medium": Rose Vanden Eynden. I've gone on to study with James Van Prague, Mavis Pitilla and Robert Brown.
I have also done advanced studies with John Holland, Janet Nohevec and world-renowned psychic/medium Lisa Williams where I was chosen by her as a certified medium, indicating that she has personally seen me work and feels that my abilities are of a quality that she recommends as a medium.
To schedule after payment you can go to: calendly.com/pawstalk
For more information about my mediumship and tarot reading, you can visit my Spiritcaat site.
Evidential Mediumship Reading MDMSP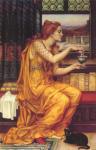 "MEDIUMSHIP MONDAY"
Schedule a mediumship reading on a Monday at 1:30pm Pacific Time, get it for $90 instead of it's regular price of $155.
(Please note there may be a longer wait for a Monday slot.)
MINIMUM TOTAL: $90.00
---
Tarot Card Reading Trtrd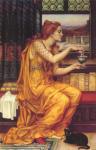 4-7 cards: $80
8-12 cards: $115
MINIMUM TOTAL: $80.
---

Some Kind Words

I was referred to Lisa Larson though my neighbor and friend, H. O'Connor.
I had lost my daughter to suicide three years ago and was very eager to hear from her.
I have always believed in the spirit world but found it hard to find someone to do legitimate readings.
Lisa was very precise and detailed and told me things no one would have known.
My reading was done over the telephone and I was very pleased with her.
I would definitely refer anyone to her. She is the real thing!
– Barbara B. San Diego –