Animal Communication Payment Options

Lisa Larson, M.A., Animal Communicator/Animal Medium, Reiki Master, Psychic Medium, Shaman, Ordained Alaka'i
Payment information
Payment is required before booking an appointment.
Once you've posted payment you can go to my calendar to schedule: calendly.com/pawstalk.
Calendar link is also at the bottom of the payment confirmation page.
Appointments scheduled before payment is posted will be deleted.
At times I book out up to 4-5 weeks in advance.
I like to let conversation develop naturally…just like a conversation I would have with a human.

Purchase Animal Communication Sessions

---
ANIMAL COMMUNICATION LEVEL I
20-30 minutes (REPEAT CLIENTS ONLY.)
1 pet with a single, simple issue such as:
Animal in spirit whom you simply want to check-in with to see what they have to say,  that they are okay on the other side, but ask no further questions.
To explain to your animal that you will be going away on vacation and someone will be taking care of them.
Sending information only about any topic. (If you want to receive information, outside of what is stated, please choose a higher level.)
---
ANIMAL COMMUNICATION LEVEL II
40-60 minutes
1 pet with a single, simple issue such as
Having  just one behavioral problem that has a recent onset.
Explaining to your animal you will be going on vacation & someone will be taking care of them.
Speaking to an animal in spirit for whom you have questions over and above simply confirming they are okay on the other side.
---
ANIMAL COMMUNICATION LEVEL III
70-90 minutes
1-2 animals, each with a simple (Level I) issue, or 1 pet with with multiple or complex issues, such as:
One animal with a severe, long-standing, behavioral or anxiety problem.
One or two animals for whom you may have numerous questions.
Two or three animals in body &/or spirit. May include behavioral problems for animals in body, or talking to several animals in spirit.
---
DIGITAL RECORDING OF YOUR SESSION
A downloadable digital MP3 recording will be uploaded to pCloud.
The recording will remain on the server for one month from the date I send you a link.
Recording will be shorter than actual reading, as my recorder cuts out the dead space so you won't have to scrub through the long silences.
---
ANIMAL COMMUNICATION EMERGENCY SESSION
20-30 minutes talk time (plus my personal prep time)
Addresses a single emergency issue:
My working hours are M-Th 10-4 Pacific. I normally book out 1-2 weeks in advance.
Same day, rush, after hours, holidays & weekends are subject to emergency rates. (Add $50 if it's a major holiday weekend, you call during sleeping hours, or I'm on vacation at the time.)
Please note that Emergency Sessions are for dire emergencies only (ie.: animal in the hospital, ready to leave the physical world, rescue situations, etc.)
Price: $215 for existing clients,
$265 for new clients.

(Vacation, major holiday or
wakeup calls – add $50.00.
Wakeup calls are before 8am PT,
after 10pm PT
Price: $265.00
---
SESSION UPGRADE
If we went longer then your paid session, you can upgrade to the next level here.
---
NOT CURRENTLY AVAILABLE
IN-PERSON (my home)
In-Person Reading in my home.
You cannot bring animals.
$80 charge is over and above the standard reading charge. Prior approval required.
MINIMUM TOTAL: $200.
---
ADDITIONAL INFORMATION
Payment is required before booking an appointment.
LENGTH OF SESSION depends on how many pets I speak with, how many issues we work on, and how talkative & forthcoming your animal is. There are sometimes unexpected insights or issues that come up, which may extend readings.
LEVEL III IS ALWAYS SAFE FOR ANY LONG TERM OR SERIOUS BEHAVIORAL ISSUE.  I will refund the difference (or give you a Reiki session for unused time) if you choose a higher session than we use. If you choose a level lower than what we use, I ask that you make up the difference with an upgrade immediately following the session. If you want to cap your session at a specific level, please let me know beforehand.
TIME FRAMES ARE TOTAL LENGTH OF THE PHONE CALL, INCLUDING CONSULT FOLLOWING THE COMMUNICATION.  I will say goodbye to your animal and start wrapping up 10-20 minutes prior to the upper end of the scheduled session.
SCHEDULING & PAYMENT
If you have trouble deciding which option is best, you are welcome to contact me.
If you would prefer to pay by credit card over the phone, please contact me.
Payment is required before scheduling.
For Shamanic Healing & Reiki pricing and ordering, click Here.
GIFT CERTIFICATES & EVENTS
Gift certificates are available for all animal communication, Reiki & psychic services, and include a color pdf gift certificate upon request.
I am available to speak at events. Please contact me for pricing.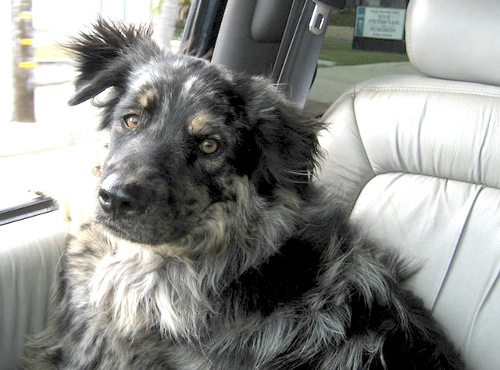 ---

Some Kind Words

Hi Lisa, this is long overdue, but I wanted to thank you for helping me connect with my dog Oluffy
during and after my trip abroad.I could not have transitioned being without him for so long any other way.
Though we felt connected with one another, it was always nice to hear his thoughts through your words.
His wisdom and clarity brought extreme comfort to me, and we are always able to exchange a spiritual conversation through you.
Thank you again for all your service and love and keep up the good work!
– Ella, San Diego, California –