3 THINGS TO KNOW ABOUT GETTING A NEW PET & GRIEVING A LOST ONE
By Mike Nicholson

Losing a fur-kid is like losing a piece of your heart. While you can never replace the love you have, at some point you may start to feel like it's time to welcome a new set of paw prints into your life. You'll need to be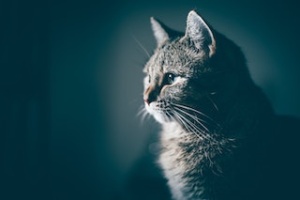 prepared for all the emotions and changes that can come with a new pet. Pawstalk is a wonderful source of information but these compassionate tips may also help
It's Okay If You're Still Grieving Your Lost Pet
When a companion animal leaves this earth, knowing how to process your grief and begin to heal can be difficult. Thankfully, pet bereavement is becoming a more widely discussed topic as more people begin to view their pets as family members. Some things you can do to honor your best friend and your emotions include:
Talking to and thinking of your beloved pet.
Creating a temporary or permanent altar.
Writing about your feelings in a journal.
So,how soon in this process should you get a new pet? That really depends and it's really up to you! Some people find it helpful to adopt another pet almost immediately while others need more time to process. Know that there's no wrong or right answer, so trust your intuition. Just make sure to take the feelings of other family members and resident animals into account, making sure that they, too, have the chance to personally process their own grief.
You May Want to Buy Some New Pet Supplies
If you put together a memory box or altar, you may have included your late pet's favorite toys, collars, and leashes. Even if you didn't, using those items with your new pet can trigger some pretty tough emotions. If you don't feel up to reusing the same supplies, know that you can pick up new ones without spending a fortune.
For example, you can use promo codes and digital coupons from sites like Chewy to save on all of your pet essentials. Chewy always has some of the best deals on collars, bowls, toys, beds, treats, and so much more. You can even set up repeat delivery of your new pet's food and snag extra savings in the process.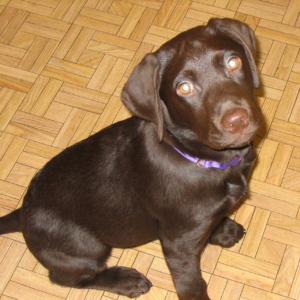 By the way, if you're getting a puppy and have never had one before, you may need a few extra supplies to keep things low-stress. This includes puppy pads, carpet cleaners, and other helpful products you can use to housetrain your new puppy. Same goes for a kitten. There are lots of wonderful scratch posts, kitty trees and toys to keep kittens playful, happy and healthy.
Resident Pets May Need Time and Slow Intros
Your animal family members may grieve the loss of their fur-family member, as well. Many resident animals show signs of mild depression and lose interest in their favorite activities after the death of another pet. Give them some time and they should bounce back. Consult with your vet if signs of mourning last longer than usual. Also, you'll want to take your time in introducing a new pet.
For resident dogs, slow and careful intros are usually best. Even if your pet is typically friendly, you never know how he/she will react to a new animal in the home. If possible, bring your resident pets (in the case of dogs) to meet any potential new family members. Then, try to keep the first introductions in a neutral space away from your home. This could be a park or the sidewalk.
For cats, make sure to initially separate them for a week or two, slowly letting them smell each other under a door, and creating positive experience with food on either side of the door while they get used to each other's smells.
Hopefully, everyone will settle in nicely after some time to adjust. If, however, you do notice tension between resident pets and the new fur-kid, don't despair! First of all, you should bear in mind that it can take up to three months for a new animal to feel at home, but the gratefulness from an animal you rescue is palpable. If a new animal does have issues adusting, you can also seek advice from an experienced animal communicator and/ortrainer to resolve any major behavioral issues.
There's no time limit on grief. That goes for mourning people or pets. If you still miss your old companion but feel ready for a new one, know that this is completely normal. Only you can decide when it's time to open the next chapter in your life as a pet parent. Just remember to honor your grief, stick to your budget, and think about any resident animals.
Want to communicate more clearly with your pets? Check out the Pawstalk blog and podcast for tips and resources.
Written by Mike Nicholson. See his story & helpful website here.
Photo Credit: Unsplash