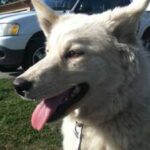 I must admit, I've got a healthy skepticism when it comes to psychics, especially animal communicators.
I've had sessions with many different communicators through the years and in my experience, few communicators can compare with Lisa's level of accuracy and depth of intuitive insight with animals. Not to mention she is also one of THE most affordable!
Her selfless dedication to serve the animal world and help heal the human-animal connection on this planet shines in every aspect of her work. I thank God I found her!!