Krista B. British Columbia, Canada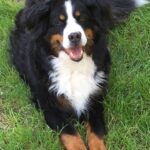 I am beyond grateful for having found Lisa. She has been an integral part of my animals' health care team for the past two years, helping me with behavioral and health issues in my horses and dog. She has become a consistently reliable voice, guide and healer that has served to strengthen my relationship with my animals and improve their overall well-being.
I can never thank you enough Lisa, for all the ways in which you have supported us!