Animal Communication Consultation Process
How Does an Animal Communication Session Work?
(For Session Explanation & Pricing, click here.)
All communicators employ different methods and styles. I like to let the conversation with your 'fur-babies' develop naturally just like a conversation I would have with a human. While I ask the questions you want me to ask, I am not one to pepper them as if they were being interviewed. I like to develop a relationship with them.
All animals have their own unique personalities. Some are shyer than others, and others jump in and start gabbing before I barely get a chance to introduce myself. (Sort of like me at the line in the grocery store.) 😉
Before I speak with both you and your animal, I request you email me the following:
If the animal is living: name, description of your pet (a photo is even better,) gender, location, age, and a short prioritized list of questions you'd like to ask your pet, or would like to tell you pet.
Other human and animal family members your pet lives with
If your pet is in spirit: all of the relevant information above, as well as age at death, as well as date, location (ie: city, state) and cause of death
Additionally, I will request your contact information: name, mailing address, email & phone number. (These will be kept strictly private.)
I also ask that in emailing or talking to me before the session, that you don't tell me anything about your pet's personality and give me only a general idea of what you want me to talk to your pet about. When we speak, I can ask you for more information if I need it. Thanks.
Process of a Consultation
Consultations are done over the phone or via webcam.
Step 1 (optional) : If necessary, we may have a short conversation over the phone to find out what your goals and priorities are for the communication. At this time, if needed, I can help you decide which level is right for you. If you already have a good idea of what level to order, you can go right to step 2.
Step 2: Once you decide which level is appropriate for you, please read the disclaimer and post payment.
Step 3: Once I receive payment, I will call or email you with available appointment times. (Payment is required before booking.)
Step 4: I ask that you email me a photo of your animal.  Please send one photo only. Because of disk space considerations, if you know how, you may want to resize your photo at WebResizer and name the .jpg file the same name as the animal pictured. If you have one that shows your animal's face, that would be best, but not necessary. If you don't have a photo, just email me a description.
Step 5: All communications are done distantly. I will call you at the scheduled time, communicate with your animal while you are on the phone, and relay the information to you. Please make sure you are in a quiet environment where you won't be disturbed, and please have paper and pen handy, ready to take notes.
Step 6: I will say goodbye to your pet and start closing the session about 10-15 minutes before the high end of the session time you paid for. After I say goodbye to your pet, we will talk a little about the reading and any suggestions you may enact. (This consultation time is part of the total session time stated in each level.)
During the conversation, there will be times when I will be very quiet as I speak to your animal. It is best, during this time that you just respond with a short validation to the information I may relay or questions I may ask. There will be time after the communication to discuss specifics in detail.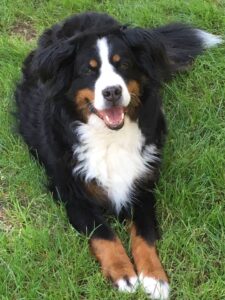 I also request that you, verbally, tell your pet that you have asked me to speak with him or her. You would be amazed at how much our furry family understands when we speak to them in our own language.
It's important to understand that I am not a veterinarian. If you suspect that your pet is ill or in discomfort in some way, I can certainly ask where they hurt, but I cannot, and they cannot, make a diagnosis about their condition. It is incumbent upon you to take your pet to a qualified veterinarian. Please read the disclaimer before posting payment for further information.
If you have any questions you can email me at pawstalker@gmail.com, or call me at 760-444-0811. My regular work hours are Monday – Thursday 10am-4pm Pacific Time. Sessions performed outside of regular work hours may be subject to emergency pricing.
If you call and don't get me, please leave a message and I will return your call at my earliest possible convenience. (It will be usually within 24 hours or the next regular work day, excluding federal and California state holidays.)
You can choose your level and submit payment HERE.
Caat…I just wanted to let you know what a different pony I have on my hands since you talked with Peppy.
I rode him today, and my daughter was with me. He was so much more friendly and open to snuggling.
He seemed 100% more relaxed with us. We both rode him, and after my ride, he reached over and
LICKED the back of my daughter's neck! We laughed so hard….what a funny guy.
Thanks again….it really made a difference!
— Jenny —