ANIMAL SHAMANIC & ENERGETIC HEALING

VACATION NOTICE: I WILL BE OFF WORK BETWEEN AUGUST 27 AND SEPTEMBER 11.
YOU ARE STILL WELCOME TO PAY FOR A SESSION HERE, AS USUAL, AND
I WILL SCHEDULE YOUR SESSION WHEN I RETURN. THANKS. 🙂
Energetic Healing Payment Options
Single Session: $75.00
Three Session Package:

$195.00

($65/session)

Six Session Package:

$330.00

($55/session)

Emergency Session: $165.00
Emergency sessions are for same day, rush sessions, after hours, holidays and weekends. Only a single issue will be addressed. 
All sessions are performed distantly and run anywhere from 15-40 minutes, but the most common is 20-30 minutes. Length of treatment is determined by the animal and his or her needs. If the animal tells me they would rather not have a treatment at that time, I will reschedule.
PLEASE NOTE:
Payment is required to book, hold and confirm your appointment.
By ordering you are agreeing to my DISCLAIMER/TERMS OF SERVICE.
---
TRANSITION TO SPIRIT: ASSISTANCE
Pre-Scheduled: $155
Emergency: $225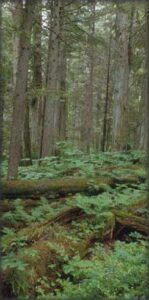 At some point in time, we as pet parents, all have to make the difficult decision to help our fur-loved ones cross over to the other side. It is one of the most altruestic decisions we can make for our fur-children, to help ease their suffering.
If you are at that point, I can assist your fur-child on his or her journey. The session involves:
• Reiki leading up to the event
• Virtual snuggles while shots are being administered
• Helping your animal's spirit turn to say good-bye from above
• Helping them let go of their Aka Cord
• Helping them head towards those waiting for them on the other side