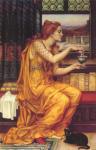 MEDIUMSHIP READING
MDMSP
Connect with your loved ones on the other side.
I have studied with author of "So You Want to be a Medium": Rose Vanden Eynden, and done advanced studies with Lisa Williams. I am proud to have been personally chosen by her as a "Certified Medium" whom she stands behind in recommending.
Please read my testimonials for input from other clients, as well as my blog post "Learning to be a Medium" for more information. I look forward to speaking with you and your loved ones. Make sure to ask about "MEDIUMSHIP MONDAY" prices.
Price: $140.00